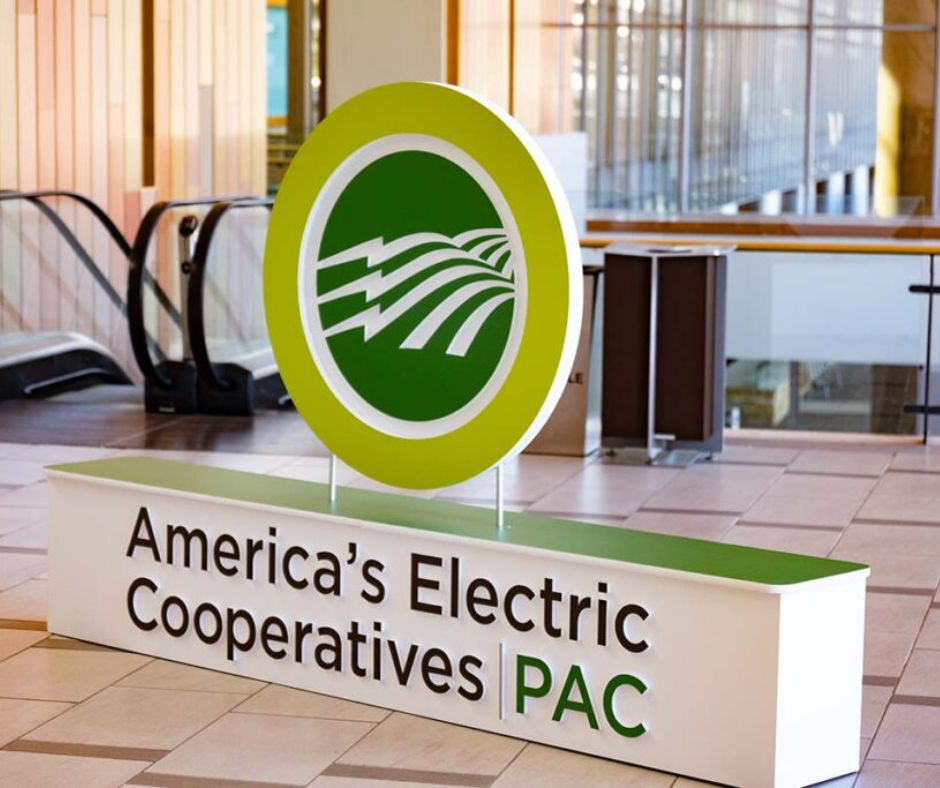 After 56 years, NRECA's political action committee is getting a new name and logo to make it clearer to federal candidates and the public that the PAC represents electric cooperatives.
The acronym ACRE, which stood for Action Committee for Rural Electrification, will be replaced by America's Electric Cooperatives PAC. It will still be funded by grassroots contributions from electric co-op consumer-members and eligible employees in 48 states. NRECA eligible employees also participate in the PAC.
The ACRE name was effective when the PAC was first created, but NRECA's research showed that today's federal candidates do not make the connection between ACRE and electric co-ops. NRECA leaders say the name change will help align the PAC more closely with the rest of the association's political and advocacy efforts.
"The name change just makes sense," said Gabe Snow, the PAC's director. "If we're going to have a large PAC, we need to make sure it's identified appropriately to help ensure electric co-ops are recognized for our collective efforts."
To understand the disconnect policymakers have between ACRE and electric co-ops, NRECA conducted focus groups and in-depth interviews with policymakers and PAC donors to assess their attitudes toward the ACRE brand. They agreed that the PAC's identity should be more closely connected to electric co-ops and NRECA.
A simple, straightforward PAC name is especially important in dealing with first-time federal candidates, Snow said.
"Every two years, hundreds of congressional elections take place and new candidates enter the field. That constant churn happens over and over again and it's easy to get lost in the alphabet soup of acronyms in Washington," he said.
The PAC name change happens March 6 when NRECA files paperwork with the Federal Election Commission.
That date was chosen to coincide with the first day of NRECA's 2023 PowerXchange, where the new name is being announced to the broadest co-op audience to date. NRECA has been rolling out the change at smaller gatherings, including at the CEO Close-Up and Directors Conference.
"The name America's Electric Cooperatives PAC capitalizes on the fact that electric cooperatives are already held in high regard in Washington, D.C., through our collective advocacy efforts," Snow said. "It capitalizes on that brand and the reputation NRECA has as a strong bipartisan organization."